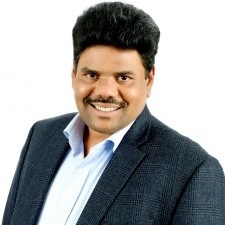 Prasad Kalla,
Managing Director
Mr. Prasad Kalla is an engineering graduate in Computer Science from Bangalore University, after which he pursued his Master of Business Administration from Victoria University of Technology, Melbourne, Australia. He draws inspiration from the synergies that he gets from his other siblings who are experts in their respective domains of business administration. He hails from a business community-based in Khammam in the State of Andhra Pradesh which is considered as one of the prominent business and trade centers in the State.
He is one of the siblings of the prominent business family in Khammam which has more than three decades of rich experience dealing with wide-ranging businesses such as Hotels, Electrical and Electronics Goods, Wholesale distribution of Mobile Handsets, Steel Dealers, Cold Storages and Parboiled Rice Mills meeting to both local and export requirements. He is the driving force behind the above ventures with hands-on knowledge in Information Technology.
Few Honors:
Commonwealth Bank & Brisbane Indian Times Multicultural Business & Community Award 2012
BP Buying Group-Compliance winner 2012.
National Award for outstanding commitment to disability & workplace safety.
Best hotel in category two for the year of 2012 by Department of Tourism Andhra Pradesh, INDIA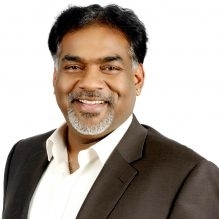 Krishna Prasad Bodla,
Chief Executive Officer
Mr. Krishna Prasad Bodla holds a Bachelor Degree in Computer Engineering from Bangalore University & MBA specializing in Marketing from Osmania University, Hyderabad. Mr. Bodla has designed, developed & implemented fully fledged Management Information System for Srinivasa Hatcheries Group.
He has also played a key role in the development of software applications for various facets of poultry operations. Krishna Prasad Bodla brings to BOSS Australia his thorough insight into various technologies & provides the necessary support for System Development & customer support. He also oversees the full operations of Retail & Real Estate Sector in Australia.
Mr. Bodla has played a major role in improving the efficiency of the operation & control of service levels and quality.
He has developed staff potential & interacted well with those managers in other functional areas within the organization whose roles have an impact on operations.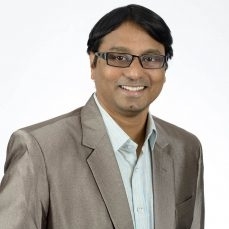 Aravind Ghosh Chillam Cherla,
Chief Financial Officer
Aravind Ghosh Chillam Cherla, has taken his Bachelor of Engineering in Computer Science & Electronics from BIET, Davanagere.
With a successful track record in leading IT organizations, he has strong leadership, organization approach, communication skills, vitality, objective oriented management style fine-tuned through hands-on experience.
He is strengthened by the knowledge of the processes and systems of the main business areas especially Sales, Marketing, Logistics, and Purchasing. He is a very good team motivator and well talented to implement extensive work balancing resources from small team size and budget constraints.

Sam Tavidisetty
Business Development Executive
Samba Siva Rao Tavidisetty, is dynamic & a goal-oriented manager who likes seeing BOSS Group Australia to attain the highest excellence in terms of P&G industry. He is originated from India, born and brought up in Andhra Pradesh. After high distinctions in Mechanical Engineering, he entered into Iron and Steel Merchant family business owned for more than 100yrs. After his major contributions for 3 years in family business, he decided to move to Australia in the year 2004 to venture into different horizons. He completed his Masters in Environmental Engineering.
He joined the BOSS Australia Group in 2005, where he is as a great strategic thinker & never fears to take up the responsibility to think out of the box. He is a great mentor. He likes to take initiation and inspire people around him. Sam likes creating new business procedures that increase the efficiency levels in handling different processes, generating revenue by reducing costs.
As a Business Development Executive, he works closely with the executives of a company. He takes zeal in inspecting system operations and databases to determine where processes can be improved and also takes the responsibility for company's sales and marketing efforts. A balance of his positive communication skills and strong technical background has helped BOSS Australia to perform effectively. A leader by nature handles any kind of situation, as well as communicates clearly and effectively with people in different areas of a company. He is a visionary person, who possessed to see the bigger picture of an entire company and is also an important element in making this happen, in which BOSS Group upholds its value and ethics.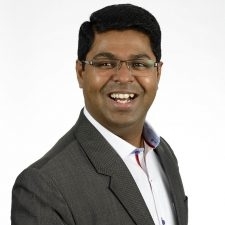 Sash Erramshetty
Retail Head
Holds a Bachelor Degree in Information Technology from Central Queensland University.
Started off as Car Parking Attendant with a great customer service role in Go parking, which lead to Customer Service position in Westpac Banking Corp as a CSR and from there moving up to the role of Business Teller in 2IC and then moving onto the ANZ into Credit Cards division as a Sales & Service Rep. always achieving targets and having good relations with the customers and colleagues.
As a Retail Manager, he has achieved the personal satisfaction level by serving the customers in the right way and giving it all you can, to boost the relation with your customers and the community, along with growing sales of the business. Working in an environment where you are responsible for the day to day operation of the business as well as managing the important asset of the business the staff, the loyal and long-serving staff. The retention rate of staff is very high on him.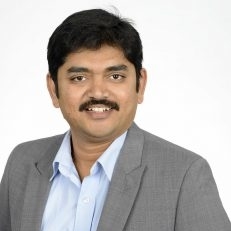 Srinivas Tellakula
Acquisition Head
Srinivas Tellakula is a fun loving, nature freak with an appetite to learn. He loves the company of like-minded people, friends and above all family.
Professionally, Srinivas comes with a decade and more experience of being actively involved with start-ups. He has done Bachelor's in Agricultural Sciences at N.G Ranga Agricultural University and Masters in Environmental Engineering at Griffith University, Brisbane. For almost a decade, Srinivas has gained hands-on experience across verticals. He has worked as an Agricultural Officer with the Government of Andhra Pradesh in India before coming to Australia. He joined BOSS (Aust) as a Console Operator in 2007 and became a part of the Group in the year 2009. The zeal within him to achieve new heights, made him involve in Operations, Strategy, Planning and Client Support. He brings along with him vast International and domestic experience and customer-centric approach.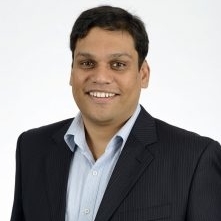 Kalyan Chinala
Construction Head
Mr. Kalyan Chinnala, Senior Sales Manager holds a Bachelor Degree in Electronics Engineering from Bangalore University and Masters in Communication Engineering from Griffith University.
S
Mr. Kalyan brings in good management skills from his previous experience as Managing Partner of Srinivas Poultries, India.
He has played a big role in improving the sales figures at the retail level. He has been an outstanding person as a manager retail sites individually with remote operation. He is also involved in the design and fit out of the retail sites. Mr. Chinnala has been with the BOSS company for a long time and has represented BOSS Australia at many National Franchises Conferences.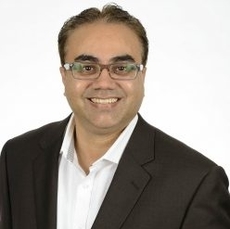 Rajeshwara Nand Tandon,
Support Head
Rajeshwara Nand Tandon, Senior Sales Executive is rightly acclaimed as a thinker in the field of sales. He is well regarded for his diligence and his academic approach to work. He is highly proficient and self-motivated Executive in Business Service area with proven analytical and organizational skills.
Mr. Tandon achieved his Training & certification from Sheraton Brisbane Hotels & Towers in Brisbane followed by his Supervisory position with five-star organization Madhu Hotels in India.
In the year 2000, Mr. Tandon played a diversified role on Management level with Caltex Australia & BP Australia. This was soon followed by his appointment as Senior Sales Manager With BOSS Australia in 2007.
Among the many awards conferred upon Mr. Tandon in his career, the most prominent are Awards for appreciation for Excellent Customer Service by British Petroleum Pty Ltd, Numerous awards for outstanding customer service and awards for Excellent Customer Service by Caltex Australia Petroleum Pty Ltd. Mr. Tandon has represented BOSS Australia at many National Franchises conferences.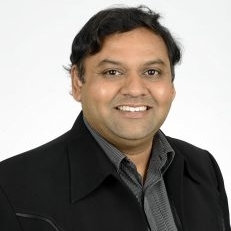 Ganesh Arvapalli,
Renovation Head
Ganesh holds a Master's degree in Business Administration with specialization in Marketing & Human Resources from Osmania University Hyderabad.
Ganesh who hails from a business-oriented family moved to Australia to look for better opportunities and study the market in Australia.
Ganesh has joined the BOSS group in the year 2005 as a console operator and reached a position of Site Manager. He has played a critical role in the growth of the sales of the Gas station and has provided excellent customer service. Looking at his skills the operation manager gave him a nickname 'Mr. Trump Card', which means he is a kind of person who can fit in any position in the organization and can replace anyone or can work as an acting console operator, Manager, Accountant etc.